Custom Controls
DESIGN - PROTOTYPE - MANUFACTURE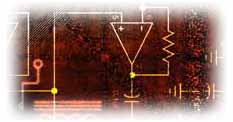 IPC Automation offers complete design and engineering services - from development of an initial concept to the production of prototypes to the finalization of the actual complete manufactured product. Our staff can also provide application assistance to help you refine your concepts or redesign an existing product.
Our most valuable production quality, however, is the knowledge and dedication of our skilled production staff. Our goal on every project is to deliver a system that meets your expectations for performance, quality and value.
To learn more about our Custom Controls, download our PDF.
Drive Your Design . . .
. . . with Conceptual Design, Engineering and Application Assistance
Using advanced tools including CAD/CAE, IPC'S engineering capabilities range from analog/microprocessor control designs and electromechanical designs to software development.
We can often suggest slight modifications to existing designs that improve functionality, shorten manufacturing times and reduce the overall cost of the final component. And as an optional value-added service, we can also ensure that a system fully satisfies UL, CSA, CE or other regulatory requirements before it ever leaves our facility.
To ensure a positive outcome for every development project, IPC also employs an innovative Design Review process. Representatives from engineering, production and quality assurance meet at the start of each project to review the design, functionality and manufacture of the product and to assess scheduling, materials, testing and other variables.
. . . with Complete Production Capabilities
IPC Automation's fully-equipped facility provides exceptional flexibility in the scheduling and production of motion - end control - related systems in volumes from 25 to more than 25000 units
IPC offers you an extensive knowledge of available components, and the ability to select parts which deliver optimum performance at the lowest possible price. Because we purchase standard components in volume, we can pass those savings along to our customers.
IPC Automation manufacturing technicians understand the close relationship between 3 quality design, rigorous production standards and the final performance of a customer's product or control system. IPC provides full integration of all components, sub-systems and software.
. . . with Reliable Quality Assurance and Customer Support
Strict operating procedures through the entire design and manufacturing process ensure that all IPC products meet the highest quality standards. We promote a philosophy of 100% functional testing and can perform.
Burn-in testing
ESS testing
Physical inspection